Fortune-telling is expensive
A reality that no one could predict
How the pandemic became the black swan of the business world.
01
E-commerce in response to change
Covid restrictions limited the activities of many businesses that required personal contact with their customers. However, online retailers thrived in the new reality, with e-commerce's share of global retail increasing from 14% in 2018 to 19% in 2020* (Global e-commerce jumps to $26.7 trillion, fuelled by COVID-19, United Nations News).
02
The numbers don't lie
The global retail sales generated by e-commerce in 2021 were $4.9 trillion. This figure is projected to nearly double over the next few years, reaching $7.9 trillion in 2025* (Retail e-commerce sales worldwide from 2014 to 2025, Statista).
Build upon what you have
Scaling and automating processes will not solve all your problems, but will reduce the number of mistakes that you make
Running a business involves coordinating many activities, including sales, procurement and warehouse management. We know how to improve these aspects of your operations.
Depending on the needs of your business, we will implement:
Vertically scaled (scale-up) systems
this process involves integrating new tools with the systems that you currently use in your business and increasing their functionalities. An example of a scale-up is implementing PIM Pimcore or CMS Pimcore, Strapi, Contentful into your e-commerce platform.
Horizontal scaling
involves implementing completely new systems and tools. An example would be the creation of an e-commerce platform for a company that has so far only sold products in physical shops.
B2B and B2C sales systems
regardless of which business system you currently use, you may decide to develop your e-commerce by combining B2B and B2C sales. A system that integrates these two business models will allow you to manage all your sales in one place Magento, Shopware.
By automating your business processes:
You minimise the risk of errors caused by the human factor
making mistakes is an inherent part of human work. Unfortunately, mistakes, inaccuracy or the omission of some necessary steps can have fatal consequences for your business. Automation minimises the risk of errors and increases the consistency and accuracy of your operations.
You reduce the time consumption, effort and costs
entering data, customer information management and invoice generation are time-consuming tasks that unnecessarily engage the attention of your employees. Automating repetitive tasks is a way to delegate other, more important tasks to your personnel.
You gain control over processes
automation allows you to control your inventory, manage sales on multiple platforms simultaneously, and provide efficient customer services for payments, shipping, complaints and returns.
Growth is the best remedy for unpleasant surprises
It doesn't matter whether you grow vertically or horizontally. The important thing is that you're growing
This already deserves a round of applause!
Now, together, let's try to keep the chaos of the changes which await you in check. We all know that dynamic growth makes it difficult to consider building processes, because they are created on an ongoing basis – but trust us when we say that after more than 17 years of experience in various industries, we've seen a lot.
Learn about the solutions that will allow you to systematise the development of your company.
Let's get you started
Experience
We have been supporting companies in their process automation for 17 years. We have completed dozens of projects that have accelerated our clients' businesses and allowed them to increase their sales.
What can we do for you?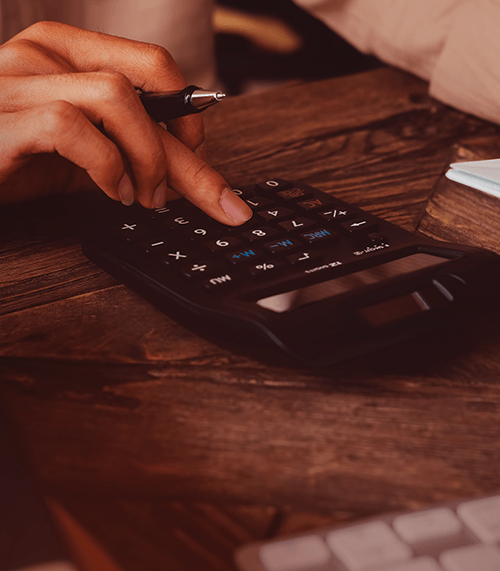 Transparency
we work with total transparency.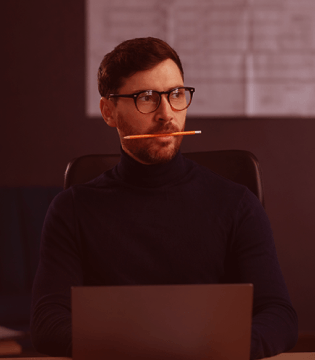 No surprises
our design and implementation process is comprehensively planned and clearly described.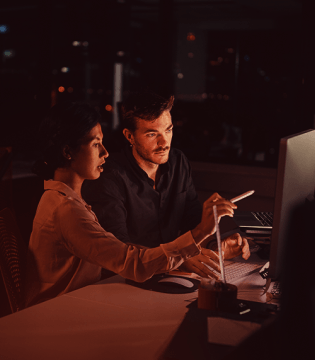 Goal orientation
we constantly review the progress and are results-driven.
Three options for collaboration
How do we work?
We help companies grow and drive multi-channel sales.
We create the foundations on which your business can grow and match the changing expectations of your customers.

End-to-end projects
From start to finish, from A to Z, we take care of the entire project and its implementation. You set the goal, and we work to achieve it.

Team augmentation
Do you need to fill a skill gap in your team? Our specialists are at your disposal.

Team outsourcing
You've built a team, but you're short on manpower? We're happy to help.
What next?
Point us to your destination, and we'll find the way
Partner to over X companies
What is it like to work with us?
Enough about us – let those who matter most share their experiences. Our customers.
Tandemite successfully built out the platform. They transferred processes online in good order. Project management was agile and subdivided efficiently.
Tandemite has executed work that's become the cornerstone of the client's business. While the scope of the project has been expansive, they've done a great job staying on top of things. The team has demonstrated great knowledge and are experts in Magento configuration. They're very experienced.
Tandemite understood the need for simple yet effective solutions, which translated into a strong website. So far, the site has had a positive impact on sales and boosted the brand's reputation.
The project was completed on-time, and it aligned perfectly with the requirements. It was a close collaboration, with Tandemite working closely with the development team. The specialists' work didn't require any corrections.