Why is it worth it?
Product design for your business. No matter where you are with it at the moment. 
A digital product - to become successful - needs to make a big wow. Not just with its aesthetic, but also functionality which will meet all the needs. Even these that no one speaks about yet.
It's because just products like that are loved by users.

Support for the start
Do you have an idea for a new digital product? Our professionals are waiting to help you with the verification and realization of your vision. We will drive you through all the development phases - starting from getting to know your prospects and your competition. We will create mock-ups and clickable prototypes, testing them out. Finally - we will create a unique graphic design for your product. 

Development support
A digital product doesn't meet your business expectations? Something doesn't work as it should, but you don't have any idea why? Do you feel that your idea is too old-fashioned? Our team will help you to see this product from the right perspective and make all the needed improvements - to meet its users' needs. Our development support is based on reliable methods and tools that will drive you right to success. 
How do we work?
Learn how our development process looks like
Support for the start
Discovery
This is the phase where we focus on discovering. We talk about your product idea and business plans. We also choose our focus group which will represent your prospects - we create personas, run research, and create an empathy map, which will help us understand your future customers better. Finally, we analyse all the data and find the key project problem. The last stage is creating Value Proposition Canvas. 
UX design
We start UX design by analysing your competition. After checking other companies' solutions, we can start brainstorming. Next, our designers create an information architecture - a content structure that will be placed on your website or app. Later on, we create low and high-level mock-ups, and finally a few clickable prototypes that - after your approval - will be tested. 
UI design
Designing user interfaces is the stage where we focus on the graphic layer of your digital product. We start with an analysis of the visual direction and outline the effect we want to achieve. Our UI designers prepare mood boards for you, which we discuss together - to choose the best option. The end of work on the interfaces is to create a graphic design for your product.
Development
Development is the stage when we bring your digital product to life! This is also the time when developers jump into the game. Thanks to proven tools for communication with the front-end department, our cooperation runs smoothly. When a product is ready, we examine it critically, looking for weaknesses - those that we could miss at earlier stages of the project or only just now revealed - and introduce the final touches.
Development support
Existing product analysis
To find out what's not working in your product, we'll need to talk frankly. Prepare for an in-depth interview and plenty of questions about the product, your business, and the goals you want to achieve. Only in this way we can get to the bottom of the matter and identify potential problems. When we finish this stage, we prepare a development strategy for your product - we show the direction in which we will go together.
UX audit
The next stage of our work is an audit in which we evaluate the experiences of users of your product. Our UX designers analyse the ergonomics of the product - pointing to its strengths and weaknesses - and then direct their attention to competing companies and the digital products they offer to their users. The summary of this stage is to create a proposal for new UX solutions.
Redesign
This is a moment when we know exactly where your product should go. All that remains is to shape it! Our UI specialists analyse the project visually, translating all previous arrangements into a graphic layer. The first effects of their activities are the suggestions of mood boards that we discuss together. When we reach unanimity, we start with a new visual concept for your product.
PARTNERSHIP
Our idea for process organization
Designing a digital product is a process that requires close cooperation between the client and our design team. Some meetings - planning a sprint or retrospective - are held periodically.
The remaining meetings are organized in relation to the current needs of the project.

Efficient communication
Many years of experience in design allow us to efficiently organize communication - between Tandemite and the client, as well as between our departments. We understand that reliable information flow is the key to mutual success.
We provide our clients with tools such as Miro and Jira.

Transparent billing model
We settle cooperation in product design projects in accordance with the Time & Material model. Your invoice is determined based on the time tracking system (you pay just for the time we spent working on your project).
When working with Tandemite, you always know exactly how much and for what you are paying.
Experience in numbers
Our experienced design team
Tandemite is a team of specialists with extensive experience in designing digital products.
4

years
this is the average experience of our designers
10
the number of clients we worked for in 2021
our customers
We carry out projects for business leaders and the e-commerce market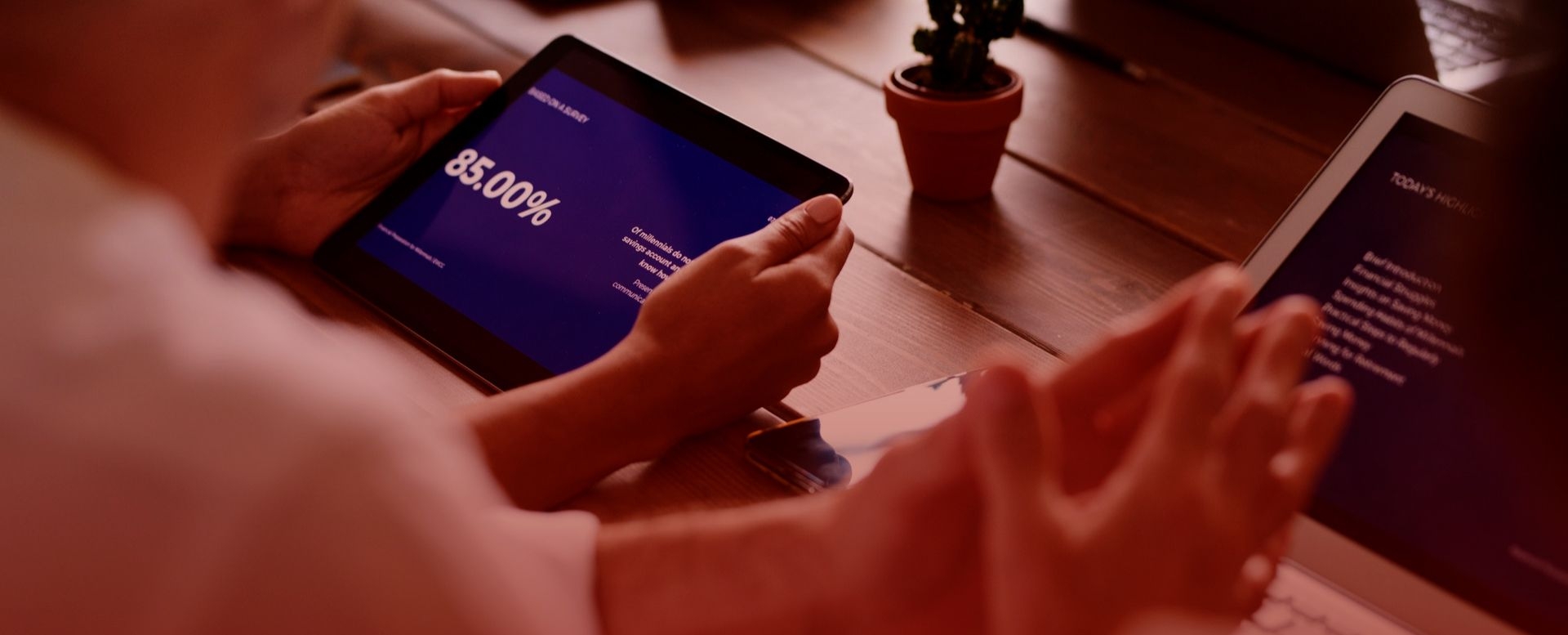 BE AT THE FOREFRONT OF THE PELOTON
Get inspired by the materials from our blog
WHAT OUR CUSTOMERS SAY ABOUT US
What is it like to work with us?
Enough about us – let those who matter most share their experiences. Our customers.
Podoba mi się duża swoboda i zaufanie. Zdanie zespołu zawsze jest brane pod uwagę zarówno w kwestiach technologii jak i organizacji. Jak najwięcej tematów staramy się omawiać wspólnie.
The project was completed on-time, and it aligned perfectly with the requirements. It was a close collaboration, with Tandemite working closely with the development team. The specialists' work didn't require any corrections.
Tandemite understood the need for simple yet effective solutions, which translated into a strong website. So far, the site has had a positive impact on sales and boosted the brand's reputation.
Tandemite has executed work that's become the cornerstone of the client's business. While the scope of the project has been expansive, they've done a great job staying on top of things. The team has demonstrated great knowledge and are experts in Magento configuration. They're very experienced.
Tandemite successfully built out the platform. They transferred processes online in good order. Project management was agile and subdivided efficiently.