Selling overseas has never been so easy
Cross-border e-commerce is ahead of domestic sales
01
10 years of growth
Online sales in the domestic markets of the European Union and the United States will continue to grow for another 10 years or so, after which they will be at a constant level. So where to look for development opportunities? Asia and Africa are waiting.
Find out more
02
Cross-border sales are growing
Experts predict that cross-border e-commerce will overtake sales in domestic markets, achieving annual growth of 17% in 2017-2022. For comparison, the annual growth rate of online sales in domestic markets for the same period is expected to amount to 12% * (The Explosive Growth of Cross-Border E-commerce, CBCOMMERCE).
Find out more
Some simple advice
Organize your resources before venturing out into the world
Aim high, but don't forget the basics. Start by preparing a solid technological foundation on which you will be able to build a global brand.
01
Go back to the basics
Before you set out to conquer the world, take a look at your business and think about what you can improve in it. What is customer service like in your e-commerce? Did you take care of payment, return policy and fast shipping? How do you present yourself against the competition? Take care of the basics. In a moment you can compete with the best in the world.
02
Don't start running until you've learned to walk
If you've never been selling in foreign markets, don't jump into the deep end. Take time to learn about the challenges of cross-board e-commerce. Start by selling a few of the most popular products that are ready to ship. Be mindful and learn from your mistakes.
03
Know your customers
The Internet opens the way to customers from all over the world. But knocking on 8 billion doors at the same time in the hope that someone will be interested in your offer is not the best idea. Act strategically - choose the markets where your business has the best chance of success. Analyze and learn about the countries you want to enter - thanks to this you will better understand the needs of your future customers, their purchasing habits and the prices they are ready to pay for your products.
04
Learn about international law
Cross-border sales require knowledge of international trade regulations. Find out about customs, duties and taxes in the countries where you want to sell. Also plan how you will deliver your products - international or drop shipping will be a better choice?
05
Measure your progress
Monitor your e-commerce traffic and check if your customers behave according to your expectations. Use tools that will allow you to measure whether you are achieving your goals. If necessary, make modifications to your strategy. And measure your results again.
Information Gives an Advantage
Data, data, data
Just as location is what matters in real estate, data – and products – are what matter in e-commerce.
While we can't influence your products, we can take care of the flow of information about them to let you manage your sales, marketing, logistics and finances in a clear and simple way.
In order to develop the foundations of your business, we implement:
Differences are a reason to grow
What works in the domestic market doesn't necessarily work abroad
Every market is different. When you take an e-commerce business overseas, you have to make sure a lot of things are in place, from the legal requirements, payment and shipping methods, to a specific message tailored to the local shopping culture.
Do you have to worry about all of these things personally? No. We have solid experience growing e-commerce businesses in new overseas markets, and we're happy to use it to help your business. We work with:
Practice makes perfect
Sometimes the simplest solutions are the best
You don't have to immediately buy the most expensive equipment and rush off at breakneck speed. Sometimes, it's better to take it slowly and just explore the environment.
Our team will create quick and simple solutions for you, to let you test the interest in your product in the selected market. If you're satisfied with the results, we'll develop your sales platform and integrate it with the necessary systems.
How do we do it?

Product design
we design digital products that provide a positive visitor experience and allow you to achieve your e-commerce business goals.
Find out more

MVP
we create a Minimum Viable Product for your first customers, which is perfect for testing your solution in a new market.
Scalability
we give you systems and solutions that can be expanded in an easy (and affordable) way.
Let us give you a hand
A team with 17 years of experience
We know our job. For more than 17 years, we have been supporting businesses in their entry into new foreign markets. We will share our knowledge, experience and the best technologies with you.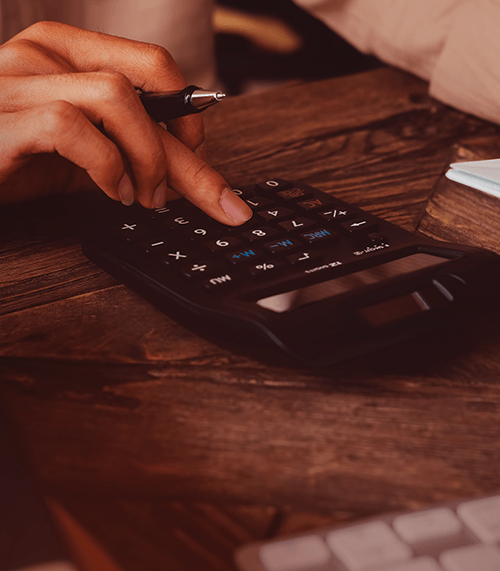 Transparency
we work with total transparency.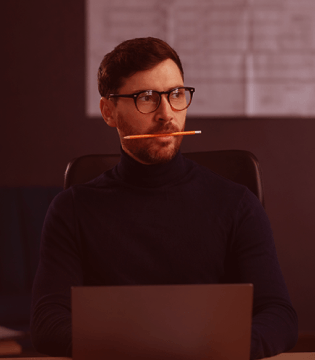 No surprises
our design and implementation process is comprehensively planned and clearly described.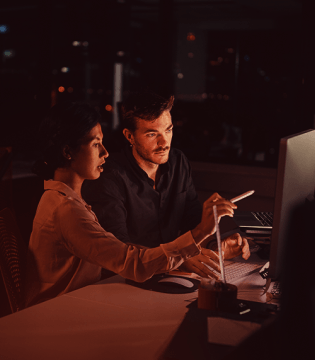 Goal orientation
we constantly review the progress and are results-driven.
Three options for collaboration
How do we work?
We help companies grow and drive multi-channel sales.
We create the foundations on which your business can grow and match the changing expectations of your customers.

End-to-end projects
From start to finish, from A to Z, we take care of the entire project and its implementation. You set the goal, and we work to achieve it.

Team augmentation
Do you need to fill a skill gap in your team? Our specialists are at your disposal.

Team outsourcing
You've built a team, but you're short on manpower? We're happy to help.
So what's your destination?
Choose your goal, and we'll find the way
Partner to over X companies
What is it like to work with us?
Enough about us – let those who matter most share their experiences. Our customers.
Tandemite successfully built out the platform. They transferred processes online in good order. Project management was agile and subdivided efficiently.
Tandemite has executed work that's become the cornerstone of the client's business. While the scope of the project has been expansive, they've done a great job staying on top of things. The team has demonstrated great knowledge and are experts in Magento configuration. They're very experienced.
Tandemite understood the need for simple yet effective solutions, which translated into a strong website. So far, the site has had a positive impact on sales and boosted the brand's reputation.
The project was completed on-time, and it aligned perfectly with the requirements. It was a close collaboration, with Tandemite working closely with the development team. The specialists' work didn't require any corrections.