When Saas is no longer enough – what next? Shopware, Magento or maybe other platforms?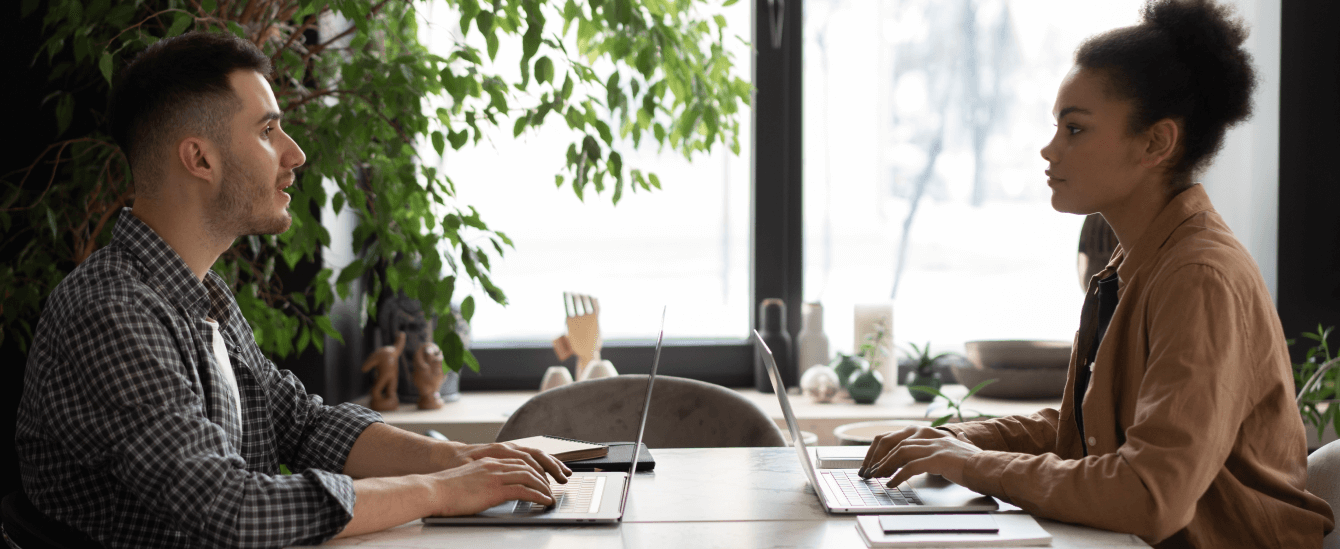 SaaS is a convenient solution, especially for small online shops. The software, as a service in which a supplier provides ready-made shop systems, allows you to set up your first e-commerce relatively easily and efficiently. Over time, however, such a solution becomes insufficient, especially when the company grows, the number of customers increases and the brand wants to enter international markets. What next? There are open source platforms that offer great opportunities in both B2C and B2B sectors.
SaaS vs Open Source
SaaS
With SaaS, hosting, system updates, preparation of shop infrastructure or security issues are the responsibility of the service provider. You, as the seller, receive a ready-made solution. You aren't interested in issues related to, shop maintenance, and you settle for the service in the form of a monthly subscription (as is most often the case).
The SaaS platform is maintained in the cloud of the company that is developed a given tool. By paying the subscription fee, you don't become the owner of your service, but rather, its lessee. What does this entail? For example, the fact that you have no influence on technical issues. Apart from that, SaaS, despite the possibility to set up a shop in no time, has other disadvantages that may hinder the development of your company. First of all:
Limited possibilities to scale the platform and add custom modules.
No access to the code.
No option to implement more advanced modifications.
A choice between several dozens of available templates that define the appearance of the shop.
Minimal customisability.
Thus, SaaS is a good solution mainly for small and beginning e-commerce businesses. What if your e-commerce is neither small nor beginner? In that case, you can use an open source platform.
Open Source
Using open source, you get access to a platform that is based on open source code. This allows you to make any changes you want to your shop and adapt it to market requirements and customer needs. You can create a unique service and provide your customers with a unique shopping experience. Is your business growing and the range of products increasing? An open source shop will grow with your business.
An open source platform, gives you great opportunities to personalise your shop. You can add and modify modules with almost unlimited freedom. In addition, with access to the source code, you also have the opportunity to better optimise your website for SEO. You are not dependent on a single provider: access to the code allows you to make changes yourself or with the help of an experienced developer.
Admittedly, implementing a shop on an open source platform is more complex than using SaaS solutions, but with the support of a good software house, you have a chance to build an efficient shop that supports your business. In addition, you can benefit from the support of large communities gathered around the platforms.
What open source platforms do you have to choose from?
There are quite a few open source platforms on the market. PrestaShop, OpenCart, Drupa Commerce, Sylius, WordPress + WooCommerce, nopCommerce, Zen Cart or Odoo eCommerce are some of the more efficient and popular tools. However, there are two other platforms you should look at if you want to move from SaaS to open source, Shopware 6 and Magento 2. They offer the most options for both B2C and B2B industries. Among other features, they:
Provide flexibility and freedom of development, making them a solid foundation for a successful e-commerce strategy and facilitating solutions for a global community.
Can be adapted to existing structures and corporate ecosystems.
Allow you to create harmonious, coherent and engaging content, as well as functional and attractive websites for the customers.
Shopware 6 and Magento 2, despite numerous advanced functions, are different in terms of both handling and the skills needed to implement and operate them and the costs involved.
Shopware vs Magento
Shopware is the perfect tool for today's e-commerce, which is constantly changing and adapting to new market requirements and customer needs. The platform gives you great flexibility and allows you to easily take advantage of the potential of your business. It grows with the growth of e-commerce, adapting to increasing sales and customer numbers. Today, Shopware, after almost 20 years of operation, is the most innovative and popular platform among the German-speaking community. It's also taking other European markets by storm.
Magento, a platform founded in 2007, is one of the most popular shop creation tools in the eCommerce industry, serving more than 200,000 sites. Today, it ranks 8th among all open source solutions across the internet. It enjoys international trust and has been used by companies such as Coca Cola, Ford and Nike.
Which platform should I choose? Let's compare both tools in a few key categories.
COSTS
You can use the free version or opt for a paid license. Below you will find the options available for both platforms.
Shopware. Whether you're looking for a quick and uncomplicated way to get started with e-commerce or perhaps you're implementing a demanding, large-scale project, Shopware has a solution to suit your needs. You can choose from three versions:
Starter Edition – this is an easy-to-use and convenient package for beginners. You can get started completely free of charge – you only pay once you start selling.
Professional Edition – a version aimed primarily at B2C and definitely sufficient for this form of selling. When you buy this version, you'll receive technical support from the manufacturer, configurable products, extended sales channels, CMS functions and other features.
Enterprise Edition – an even more extensive model, including functionalities and support for B2B.
Magento. You can choose from three versions:
Magento Open Source – you can install it for free, but you have to pay for hosting, domain and security. In addition, the implementation and operation of this platform are not the easiest, so you may pay more for developers' work than in the case of Shopware.
Magento Commerce – this version is more suitable for large companies and corporations than the open source edition. It provides more advanced functionality. Unlike Magento Open Source, pricing for this edition depends on gross sales revenue.
Magento Commerce Cloud – the most expensive version of the platform, similar to Magento Commerce in some respects, but designed primarily for the largest companies that need to control massive amounts of sales data. This version provides all the features that the provider offers, and as a result, the price of Magento Commerce Cloud is much higher than for the other two versions.
What is the main price difference between the paid versions of Magento and Shopware?
Unlike Magento, you pay for Shopware only once – the fee is a one-off, and once paid, you can use the licence and support for as long as you use Shopware. The price depends on the model you choose.
Shopware process is usually cheaper to implement overall than Magento. In addition, the costs of running a shop on the Shopware platform are lower, among other reasons because the handling of this tool is simple and intuitive, which requires less developer work.
IMPLEMENTATION TIME
An efficient software house will need around 2–6 months to implement an online shop via Shopware. The pace of setting up a shop on Magento is much slower. If you want to use this platform, you have to take into account that the work will take a minimum of several months, and in the case of the most complex websites, even a year. From a business point of view, building or expanding a shop quickly and efficiently is most desirable, as it allows you to increase revenue faster and develop your business on new markets.
Where do these differences come from? The API in Shopware is clear and offers great integration possibilities. The software is flexible and the use of modern technologies makes expansion easier and faster. A large and growing number of free modules and paid plugins are available, which help yo expand your shop easily and relatively quickly. In addition, more lines of code are usually needed to perform the same actions in Magento.
HANDLING
Magento is a complex system. To install even basic functions and configure them you need experience and a lot of attention. Implementing the tool, making changes in the future or personalising the settings requires at least basic technological knowledge, although such a minimum is very often not enough. Later on, the platform becomes rather enjoyable to use, but any modifications require either knowledge or the use of developers' services.
Magento has a large community and many tutorials available online, which may prove useful.
Shopware is a system that does not require technological knowledge. The administration panel is easy to use and will allow you to implement changes even if you have no coding experience. The interface is clear, and many changes can be made by dragging and dropping. As you work, you can continuously monitor progress and quickly make modifications thanks to the real-time preview of changes. This makes it easy to make changes to the shop, add more products, modify categories, create new modules and increase the efficiency of your business, in both the B2B and the B2C sector.
EFFICIENCY
Which shop is faster: one based on Shopware or Magento? The homepage may load slightly faster on a Magento-based shop, but the individual subpages, category and product pages and the search engine are often faster on websites built on the Shopware platform. This is especially true for small and medium-sized shops, as Shopware is mainly aimed at them.
COMMUNITY AND SUPPLIER SUPPORT
Magento comes out on top in this category. The community around this platform is the largest of any open source tool for building online shops. You can communicate with over 100,000 people through discussion forums or the company's official documentation.
The Shopware community isn't small either, with more than 40,000 members. However, it's worth remembering that it's a predominantly German-speaking community. As you enter international markets, the proportions will certainly change. In addition, you can subscribe to a professional support service from the provider.
MARKETING
With Magento, the type and number of marketing features depends on the package you buy. There are functionalities such as generating coupons for customers and sending them via newsletters, as well as creating a point and reward system. Magento gives you the option to buy numerous plugins – there are currently around 500 available – in order to increase traffic to your site and maintain customer relationships.
Shopware provides, among other things, the basis for effective campaigns and raising the position in Google (Shopware SEO module). You can use advanced sales promotion features that make marketing your shop much easier. All SEO settings are configured automatically, but can be modified.
One of the most interesting functionalities is Shopware Storytelling, with which you can build the authenticity and uniqueness of your shop. Creating emotional messages, adding interactive graphics, uploading videos, easy navigation, product information available by hovering the mouse over an image – these are just some of the features that will make your customer's shopping experience enjoyable and encourage them to return to your website.
MAGENTO OR SHOPWARE? YOU DECIDE
Shopware is more likely to meet the requirements of small and medium business owners. It's easier and cheaper to use than Magento, which offers support at both the technological and marketing levels. For whom is Magento the better choice? For owners of large and very large shops who want to spend more and benefit from a rich library of functionalities. On the other hand, implementing and operating these functionalities can be quite a challenge, even for skilled programmers.
In order to keep up with changing market requirements and customer expectations and simply move with the times, anyone in the e-commerce industry should take every opportunity to develop and, when the need for change arises, act. Shopware is the perfect tool for this. It offers a large amount of advanced technology, allows you to develop your e-commerce as your business grows and adapt your sales platform to your company's existing ecosystem. It also offers numerous marketing support functions and makes it easy to establish and maintain customer relationships. It lets you create shopping experiences based on storytelling. And all this in an accessible and easy way for reasonable money. It's therefore an excellent tool that will bring a lot of benefits, especially to small and medium-sized companies.
READ UP ON IT
Related posts