At a glance
Key Challenges with Traditional CMS

Bulky Frontend
They typically feature a heavy front-end (head), which can slow down site performance and limit flexibility.

Content Migration Hassle
Any template change necessitates a cumbersome manual content migration.

Limited Front-End Technologies
Traditional CMSs confine you to a restricted array of front-end tools, curbing innovation.

Security issues with plugins
Most of the featured you really need is based on plugins from unsure sources, vulnerable to attacks, and hostile takeovers.
Turning Challenges Into Triumphs
How Our Headless CMS Fuels Growth

Streamlined Performance
Without a predetermined front-end, a Headless CMS ensures rapid site loading and optimized performance. Your customers expect flawless performance. And that's what they'll get.

Made for a great design
You'll have the freedom to design and implement any front-end layer, tailored to their unique requirements. Customers change their needs? You change the design!

Unbounded Flexibility
Headless CMS allows you keep you content untouched no matter what happens with your front-end. It also ensures that content is seamlessly pushed to any of you channels.

API-First Nature
This ensures easy and seamless integration with a vast array of external systems without the added bloat of unnecessary plugins. It also ensures that content is ready to be published to any platform or device.
82
%
of companies reported that adopting a headless CMS enhanced efficiency, financial management, team output, alignment with their KPIs, and profit/expansion.
47
%
of organizations that leverage API-first approach (which is the foundation of headless) implemented innovative strategies into their work
43
%
marketers believe that thanks to Headless CMS, they are less dependent on the IT department
Maciej Pałubicki
CEO Tandemite
Need a Headless CMS Solution for your business or a product?
Schedule a FREE 30-Min consultation with Maciek and discover which Headless CMS works best for your business.
Book a FREE session with Maciej
In a few words
What Headless CMS means for Your Business?
01
No more struggle with Core Web Vitals. Headless CMS means stellar performance and lightning fast page load.
02
Freedom to select front-end technologies, leading to tailored content presentations and consumption.
03
Flexibility in content distribution across many channels and faster content delivery.
04
Enhanced system security through the separation of front-end and back-end servers.
The future of CMS is now
Why Top Companies are Turning to Headless CMS?
Headless CMS significantly cuts the costs associated with managing vast content volumes. The State of CMS 2023* report reveals that 67% of organizations use more than one CMS, with 65% being traditional or custom CMS.
Contentful's user survey found that 82% recognize a direct connection between digital experiences and revenue growth. However, 76% feel they lack the tools for consistent content delivery.
Switching to Headless CMS opens doors to seamless tech integrations, delivering content across channels, including AR and VR. It has been proven, that companies adopting this approach mark improvements in development speed, collaboration, content management, and overall business outcomes.
Join industry front-runners like NASA, IBM, Walmart, Adidas, and Netflix in leveraging Headless CMS.
Our Experience
How we support our clients with Headless CMS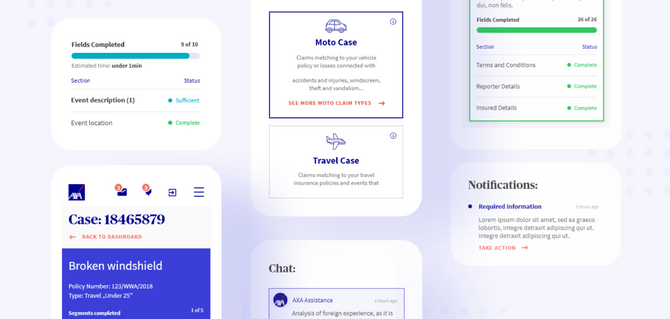 We streamlined the process of reporting damage in the application, which significantly increased the percentage of cases reported online and relieved the hotline employees.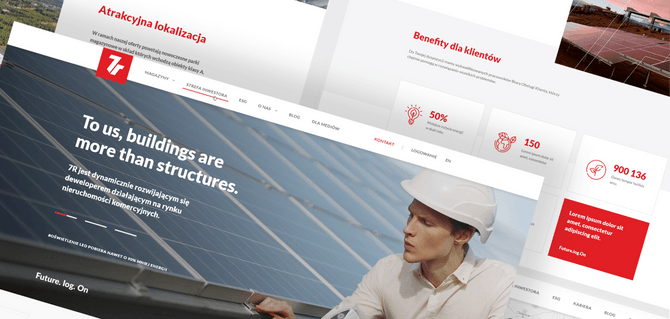 For 7R we created an advanced, fresh and well-performing sales website after their complete rebranding.
With to the new CMS, we helped the company reduce the time needed for the user to decide and facilitate contact with business representatives.